HEYU'S FUNCTIONAL TRIO
Agave Inulin

Tapioca Fiber

Active Cultures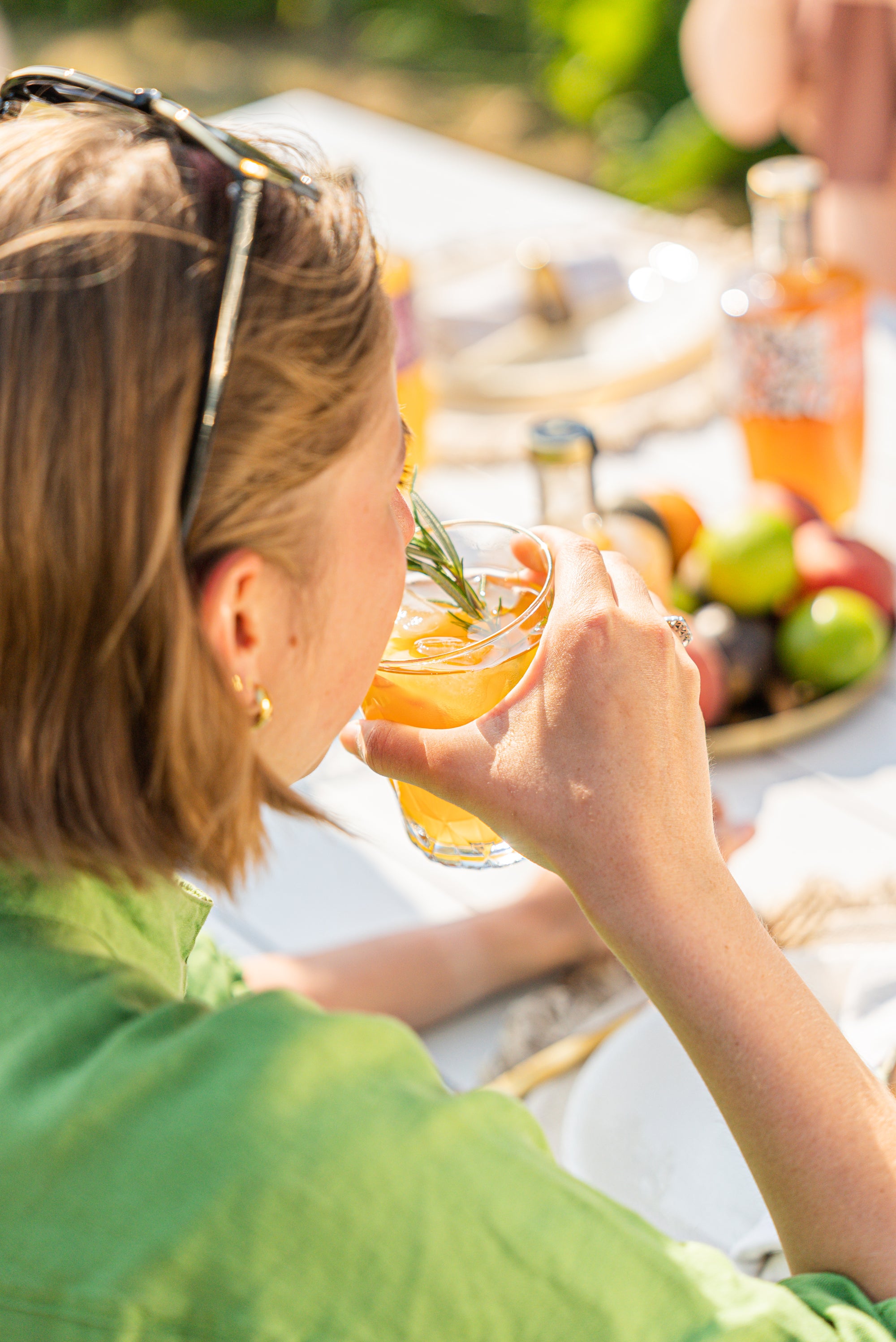 IT ALL STARTS WITH YOUR GUT
Did you know that over 70% of your immune system is located in your gut? It's mind-blowing right? That's why taking care of your gut health is so crucial for your overall well-being. It's not just about having good digestion, your entire body depends on it! A healthy gut microbiome can do wonders for your mental and physical health, as well as your immune system.
That's where Heyu comes in! We understand the crucial role that gut health plays. That's why our mocktails combine billions of probiotic active cultures and prebiotic plant fibers, creating the perfect foundation for a healthy microbiome. Heyu is crafted to make you feel fabulous from the inside out because your gut deserves all the love and attention!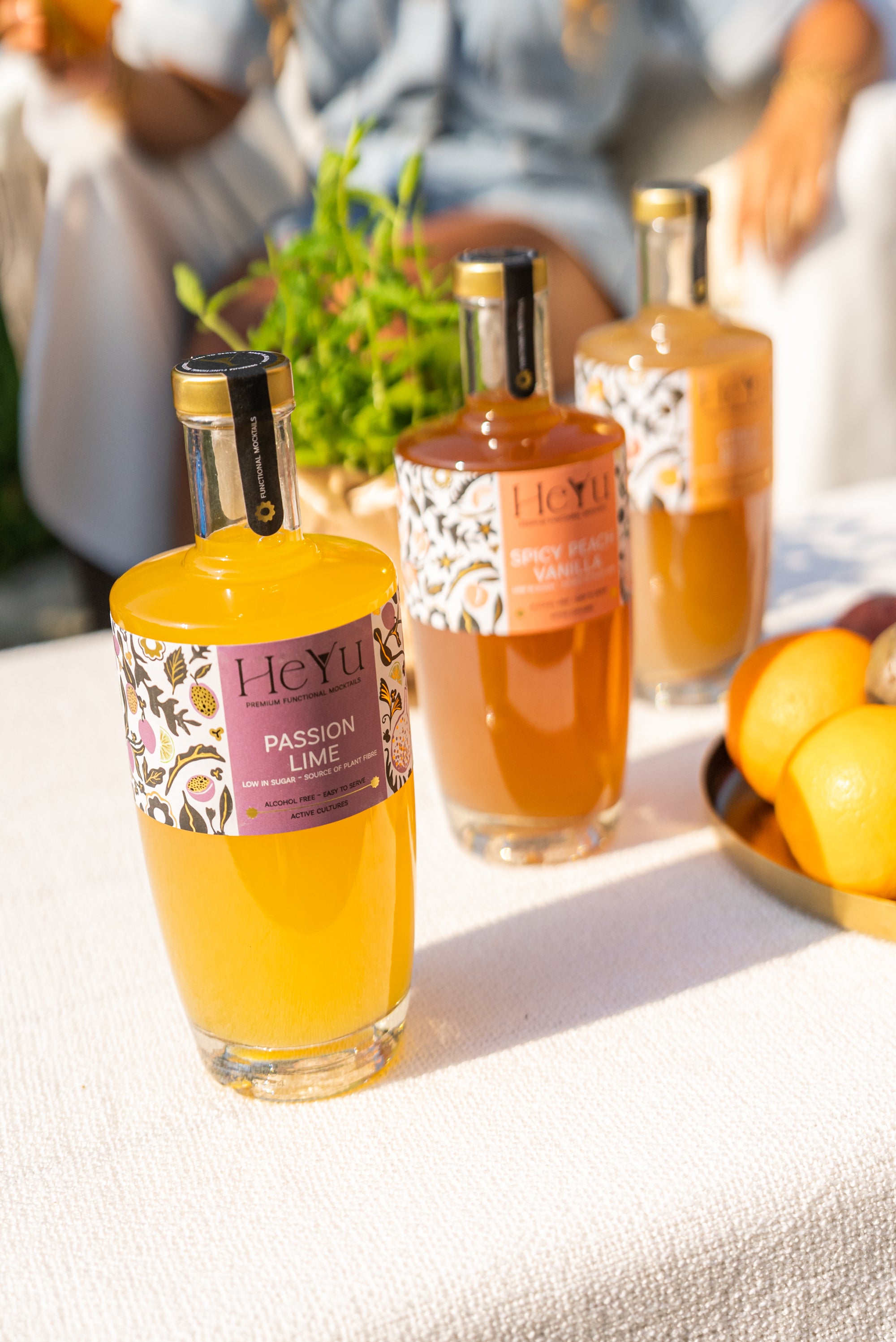 THE FOUNDATION OF A HEALTHY GUT
Your gut relies on a combination of probiotic cultures and prebiotic fiber for optimal health. Probiotics refer to the beneficial bacteria that reside in your digestive system, aiding in the breakdown of food and promoting a healthy balance of microorganisms. Prebiotics, on the other hand, are indigestible fibers that serve as a food source for probiotics, thereby stimulating their growth and activity in the gut.
The combination of probiotics and prebiotics is known as a synbiotic which can help prolong the lifespan of probiotics and enhance their effectiveness in promoting gut health.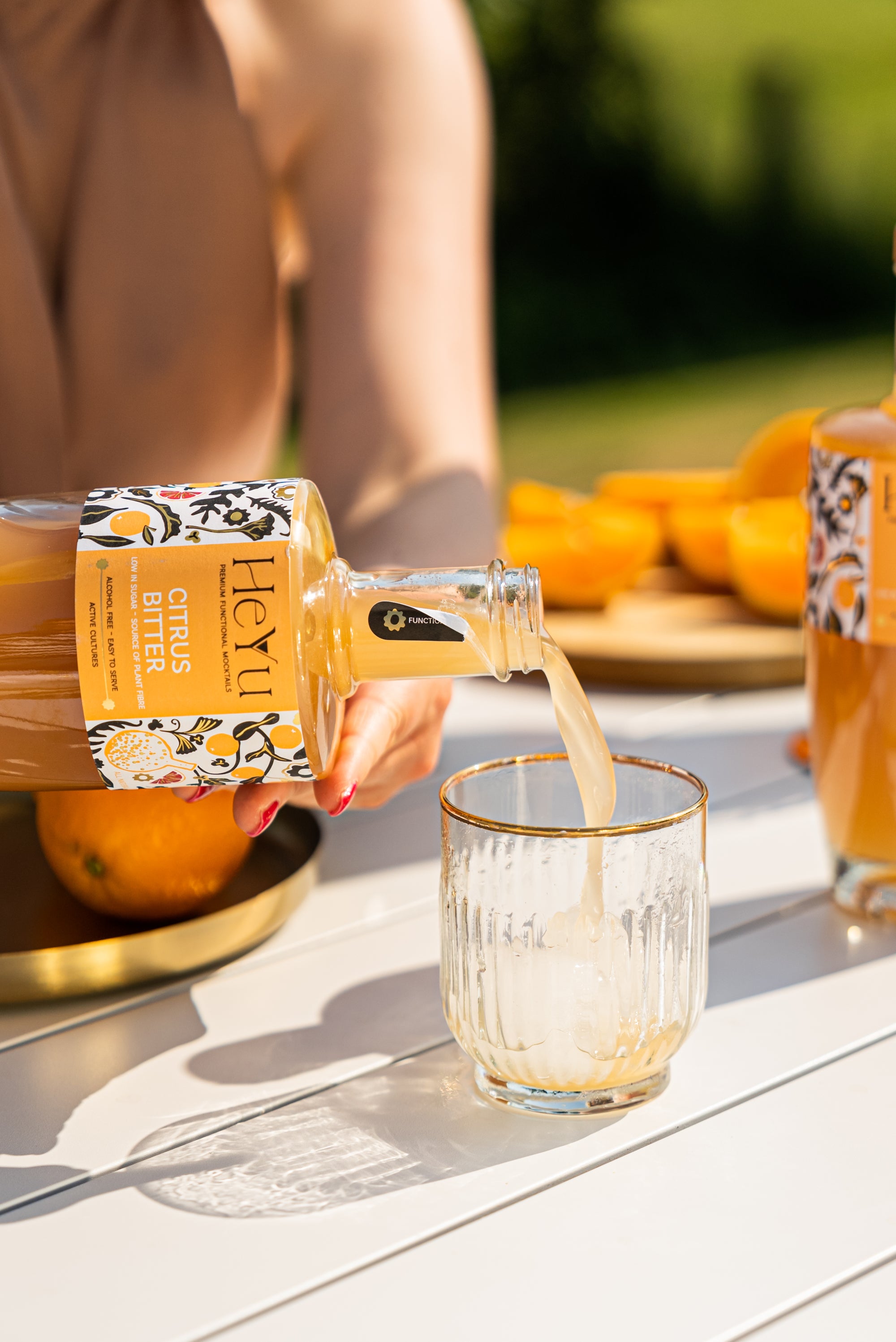 THE GUT-BRAIN AXIS
Did you know that the bacteria in your gut can have a direct impact on your brain health? It's true! Science tells us that consuming probiotics and prebiotics can help reduce anxiety, stress and depression. The gut-brain axis is like a superhighway connecting your gut and your brain. Millions of nerves and neurons are constantly shuttling information back and forth. And get this: chemicals produced by the bacteria in your gut can affect your brain chemistry. So by altering the types of bacteria in your gut, it may be possible to improve your brain health.